Hey ice cream lover's Ben and Jerry has a treat for you. They have created new batches of Saturday Night Live themed ice cream.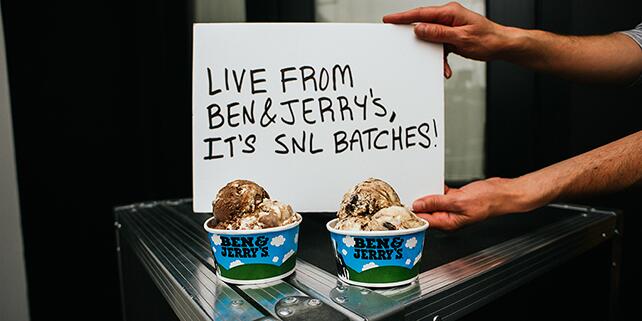 The first batch will be called Lazy Sunday, based on the Chris Parnell and Andy Samberg  skit. It's made of vanilla cake batter ice cream, with pieces of yellow and chocolate cupcake and chocolate frosting swirls.
The second batch is Gilly's Catastrophic Crunch, inspired by Kristin Wiig's character Gilly. It's made with chocolate ice cream with almonds covered in fudge, caramel clusters and marshmallow swirls.
Why is Ben and Jerry doing this? Well folks these new ice cream batches were created in honor of SNL celebrating their 40th anniversary. Get it while supplies last.
Related articles