Is it just me or is it taking forever for American Horror Story Freak Show to premiere. Ugghhh I can 't wait much longer. It looks like American Horror Story veteran Sarah Paulson can't wait for the premiere either. She tweeted a photo of her characters for the new season. YES!!!!!!!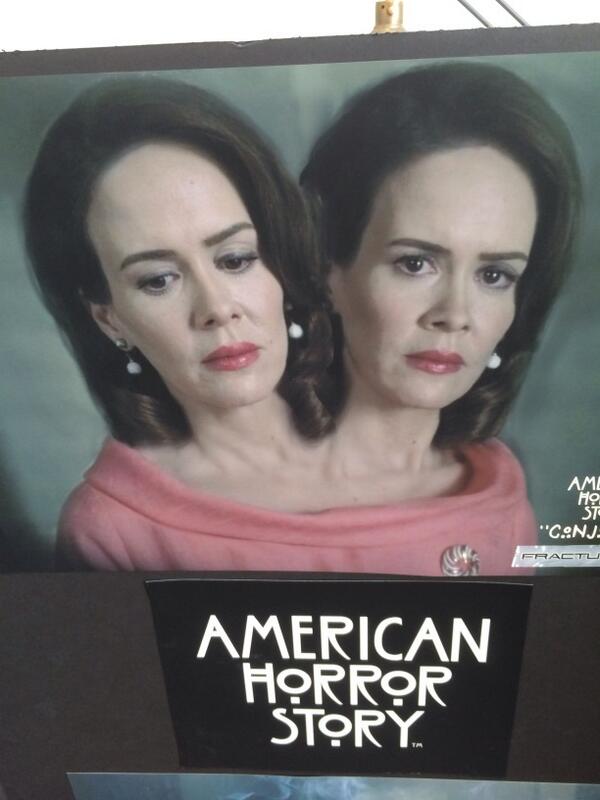 Paulson will be playing both Bette and Dot. Oh yes freaking Siamese twins. This is going to be great. This season Angela Bassett, Kathy Bates, Evan Peters, Emma Roberts, Gabourey Sidibe, Jamie Brewer,Frances Conroy and the newbie Micheal Chiklis  will all join Sarah on the set.
Get your DVR's ready because this is going to be a season that no one should miss.