An unarmed Black teen was gunned down in
Ferguson, Missouri
. As usual the media responds. Depending on what channel you watch, you will get one side of the story. Within in every broadcast one thing remains the same. The images that are chosen to air when a
black man
or woman is involved in a high profile incident does not reflect who that person is or was.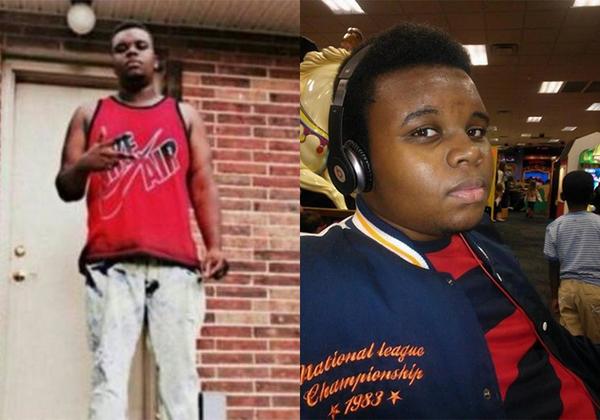 Mike Brown lied dead in the street, and the world heard Ferguson, Missouri's cries. When the media aired the story the
image
on the left was used to represent Mike Brown the recent high school graduate. In the days of
social media
any picture could have been chosen but the man in a jersey with his fingers up was the ideal image for the
media outlets
. Now the picture on the right was already on
Facebook
. Same person, perfectly different feeling you get from each photo.
In light of this tragedy, #IFTHEGUNNEDMEDOWN was created to question how would the media portray you  if you were gunned down. Shortly after this social media revolution started, more details about the Mike Brown slaying have been revealed. This post is not about what Mike Brown did or did not do, this post is about the way the media portrays our slain black men and women. If they gunned you down, which one of your pictures would the news use?
Related articles